The Parallel of Technology & Curriculum

Schools are under increasing pressure to implement the Common Core Standards and to develop students' career and college readiness skills.

Methacton School District, located in a suburb of Philadelphia in southeastern Pennsylvania, is no different. The district is made up of just over 400 staff and more than 5,000 students. Methacton implemented a comprehensive professional development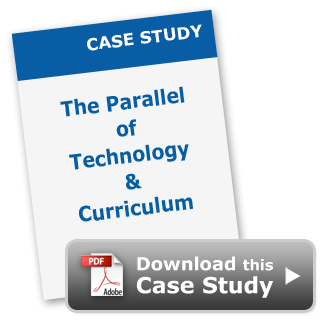 solution to address the challenge of differentiation in technology instruction for educators.

Download this case study to learn how Methacton has aligned technology and curriculum which has resulted in increased teacher support and student engagement.