Impacting Student Achievement Through Accessibility Training

Lack of teacher technology skills to successfully reach students with disabilities in the general education classroom? Here's

North East ISD

's solution.

Depending on the educators' teaching and technology experience, some teachers at North East may have not had a chance to learn a new technology for a particular student with a disability in their class.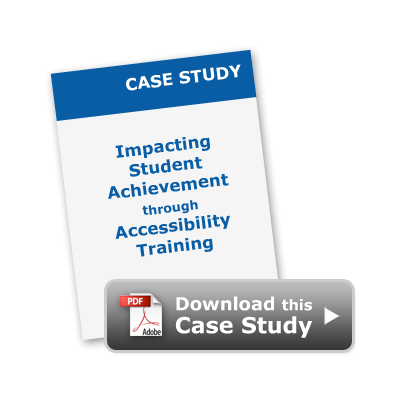 Download this case study to learn how North East found an online professional development tool that trains teachers on creating accessible instruction through technology and is ultimately impacting ALL students in the process.
If you need an alternative format of this form please contact us.