A Complimentary eBook from Atomic Learning

An educational leader is also an agent of change. Any change comes with a whole s
et of challenges. Un
derstanding how change happens and what prevents initiatives from succeeding is crucial to any technology plan. This eBook from Atomic Learning highlights why, as an administrator, planning for a technology initiative must go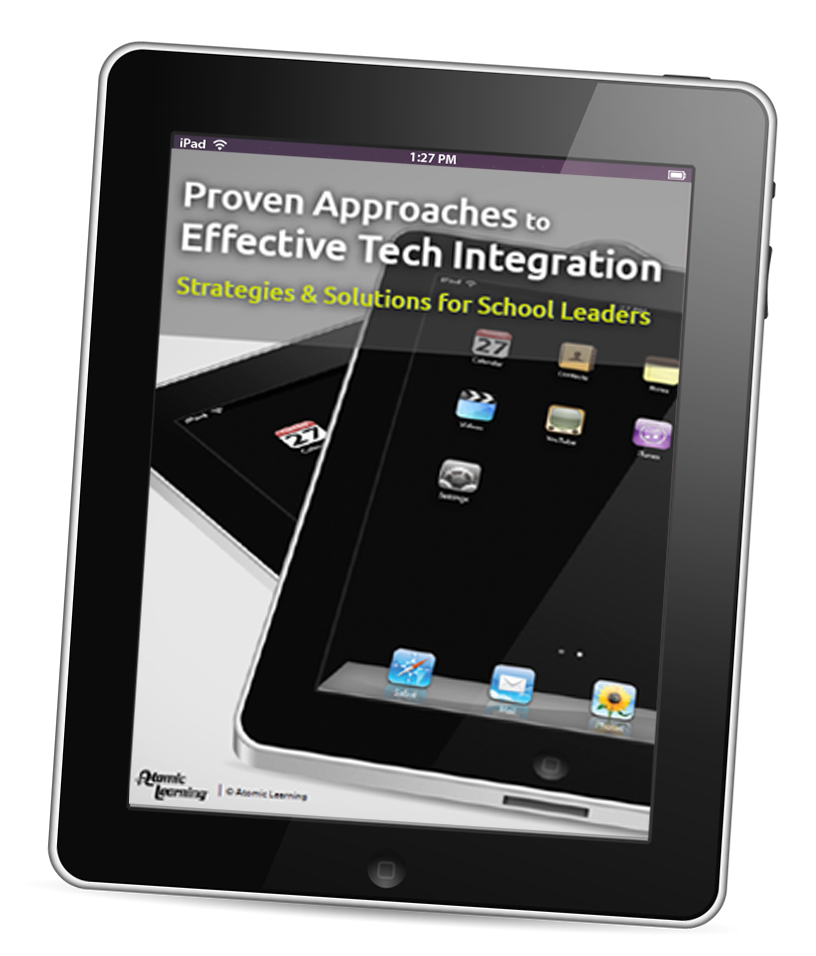 beyond buying the hardware. It's not about the apps used or the type of mobile device. It's about understanding how the technology can help educators advance students to reach their fullest potential.

There are many schools of thought about how to facilitate change in education. This eBook outlines several different approaches for school leaders to model their technology initiatives after.

Learn more by downloading this eBook—simply complete the form to the right.

Free Resources for School Leaders
© Atomic Learning, Inc. All rights reserved.
Proven Approaches to Effective Tech Integration
Strategies & Solutions for School Leaders